Featured Ingredients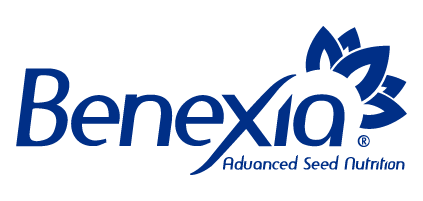 Benexia® ALA Powder
Nutritional Benefits
Contains 25% of omega 3
Rich in antioxidants
Oxygen Radical Absorbance Capacity (ORAC): >2,500 µmoles TE/100
Technical Benefits
Soluble powder
Have no taste
Good oxidative stability
Calcium Lactate, calcium
Nutritional Benefits
Calcium source
Contributes to the development and maintenance of strong bones and teeth
Support optimal muscle function by providing an adequate supply of calcium
EuroVanillin Dairy
Technical Benefits
Enhanced vanilla milky flavour
Fortivit-DAI-348 Vitamin Premix
Nutritional Benefits
0.01 gr adding Vitamin Premix contain: - Vitamin A : 80 mcg - Vitamin B12 : 0.2 mcg - Vitamin C : 6 mg -Vitamin D : 0.5 mcg -Vitamin K : 8 mcg
Isomalt GS
Nutritional Benefits
Half the calories of sugar
Tooth-friendly
Low GI
Low digestible carbohydrates
Technical Benefits
Good flowability
Sucrose-like natural sweetness without any aftertaste
Low hygroscopicity
High process stable
Monk Fruit MFC-E30P Natural Sweetener
Nutritional Benefits
Natural sweetener
Zero-Calorie
Technical Benefits
Clean Label
pH and heat stable
Orafti Synergi1 Inulin
Nutritional Benefits
Source of dietary fiber
Low glycemic
Increase calcium absorption
Increase bone mineral density
Prebiotic
Increase intestinal bifidobacteria
Aid in digestion
Promote healthy digestive system & gastrointestinal tract
Promote intestinal function
Clean label
Natural substance
Suitable for diabetic
Technical Benefits
Aid in fat replacement
Improve creaminess
Promote fat-like mouthfeel
Less sensitive than oligofructose in hydrolysis
More sensitive than inulin in hydrolysis
Palatinose™ PST-PF
Nutritional Benefits
Low glycemic
Low insulinemic
Technical Benefits
No lumping problem
Stable under acidic condition
Does not promote tooth decay
Palsgaard® DMG 5611 - Emulsifier
Technical Benefits
Provide emulsifying property
Prolonged shelf life & cost reductions
Provides finer & regular crumb structure with higher volume (for bakery products)
Easy handling & premixing
Decrease the surface tension during the cold preparation (for ice cream products)
Palsgaard® Waterice 815 - Stabilizer
Technical Benefits
Control ice crystal size during freezing
Provide slow melt down
Maintain stabilizing effect even at low pH value
Pandan Powder Flavour
Creamy Indulgence for Optimal Bone Health
Key Benefits
High fibre, Source of Calcium, Source of Vitamin A, Source of Vitamin B12, Source of Vitamin C, Source of Vitamin D, Source of Vitamin K, Contains ALA
Ingredients
| | |
| --- | --- |
| INGREDIENTS | TEST RECIPE (%) |
| Non-Dairy Creamer | 6.43 |
| Skim Milk | 6.43 |
| Coconut powder | 1.00 |
| Palatinose™ PST-PF – BENEO | 8.33 |
| Orafti® Synergy1 – BENEO | 8.33 |
| Palsgaard® WaterIce 815 – Palsgaard | 0.47 |
| Palsgaard® DMG 5611 – Palsgaard | 0.20 |
| Fine Salt | 0.13 |
| Pandan Powder Flavor – Ingrebio | 0.05 |
| Benexia® ALA Powder – Benexia | 0.07 |
| EuroVanillin Dairy – Borregaard | 1.67 |
| Fortivit-DAI-348 – Hexagon | 0.03 |
| Calcium Lactate – Hexagon | 0.02 |
| Monkfruit MFC-E30P – Monk Fruit Corp | 0.22 |
| Sub Total | 33.34 |
| Water | 66.66 |
| TOTAL | 100.00 |
Reduced Sugar Pandan Jelly
| | | |
| --- | --- | --- |
| INGREDIENTS | CONTROL (%) | TEST RECIPE (%) |
| Plain Instant Jelly Powder | 2.14 | 2.14 |
| Sugar | 28.55 | – |
| Isomalt GS – BENEO | – | 28.55 |
| Pandan Powder Flavor – Ingrebio | 0.06 | 0.06 |
| Monkfruit MFC-E30P – Monk Fruit Corp | – | 0.01 |
| Water | 99.94 | 99.94 |
| TOTAL | 100.00 | 100.00 |
Preparation Procedure
A. Soft Serve Ice Cream
Weigh all dry ingredient and mix it well.
Dissolve the premix into water, mix it well with a hand-blender until all dissolve well.
Pour the mixture into soft serve ice cream machine.
Wait until it ready to serve. Put the ice cream into ice cream cup (1 serving 80 gr)
B. Pandan Jelly
Weigh all dry ingredients.
Dry mix instant Jelly Powder, Isomalt GS, and Monkfruit MFC-E30P
Add water, mix until dissolve well.
Heat the mixture until its boil then turn of the heat.
Add flavor powder and food color, mix it until dissolve well.
Pour into mould, wait until cool down. Storage in cool condition to make Jelly setting.
Cut the Jelly with size: 1 x 1 x 1 cm. The jelly ready to serve as ice cream topping.
A. Ice Cream + Pandan Jelly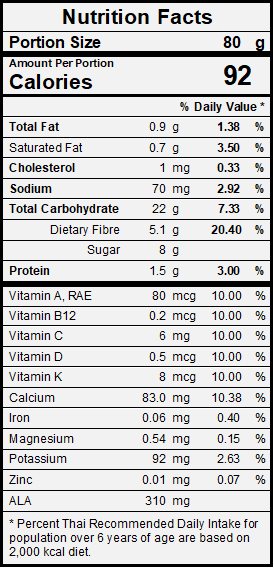 B. Pandan Jelly
| | |
| --- | --- |
| Control | Reduced Sugar |
Featured Ingredients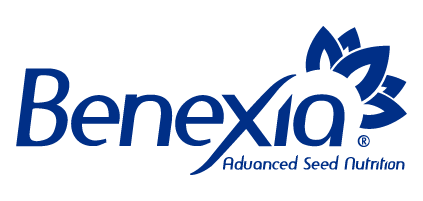 Nutritional Benefits
Contains 25% of omega 3
Rich in antioxidants
Oxygen Radical Absorbance Capacity (ORAC): >2,500 µmoles TE/100
Technical Benefits
Soluble powder
Have no taste
Good oxidative stability
Nutritional Benefits
Calcium source
Contributes to the development and maintenance of strong bones and teeth
Support optimal muscle function by providing an adequate supply of calcium
Technical Benefits
Enhanced vanilla milky flavour
Fortivit-DAI-348 Vitamin Premix
Nutritional Benefits
0.01 gr adding Vitamin Premix contain: - Vitamin A : 80 mcg - Vitamin B12 : 0.2 mcg - Vitamin C : 6 mg -Vitamin D : 0.5 mcg -Vitamin K : 8 mcg
Nutritional Benefits
Half the calories of sugar
Tooth-friendly
Low GI
Low digestible carbohydrates
Technical Benefits
Good flowability
Sucrose-like natural sweetness without any aftertaste
Low hygroscopicity
High process stable
Monk Fruit MFC-E30P Natural Sweetener
Nutritional Benefits
Natural sweetener
Zero-Calorie
Technical Benefits
Clean Label
pH and heat stable
Nutritional Benefits
Source of dietary fiber
Low glycemic
Increase calcium absorption
Increase bone mineral density
Prebiotic
Increase intestinal bifidobacteria
Aid in digestion
Promote healthy digestive system & gastrointestinal tract
Promote intestinal function
Clean label
Natural substance
Suitable for diabetic
Technical Benefits
Aid in fat replacement
Improve creaminess
Promote fat-like mouthfeel
Less sensitive than oligofructose in hydrolysis
More sensitive than inulin in hydrolysis
Nutritional Benefits
Low glycemic
Low insulinemic
Technical Benefits
No lumping problem
Stable under acidic condition
Does not promote tooth decay
Palsgaard® DMG 5611 - Emulsifier
Technical Benefits
Provide emulsifying property
Prolonged shelf life & cost reductions
Provides finer & regular crumb structure with higher volume (for bakery products)
Easy handling & premixing
Decrease the surface tension during the cold preparation (for ice cream products)
Palsgaard® Waterice 815 - Stabilizer
Technical Benefits
Control ice crystal size during freezing
Provide slow melt down
Maintain stabilizing effect even at low pH value